#OtherEUFunding: Protecting and Promoting Union Values (CERV)
In a context where many civil society organisations find it difficult to get the funds they need to develop and perform their activities independently and effectively, the European Commission makes available a budget of EUR 51 million to support a vibrant and independent civil society engaged in the promotion and protection of EU values across Members States.
The purpose of this call for proposals is to select and support a limited number of intermediaries in the greatest number of Member States, capable of building the capacities of a large number of civil society organisations (CSOs) active at local, regional and/or national level in the fields covered by the CERV programme (Citizens, Equality, Rights and Value Programme), including through providing them with financial support. Priority will be given to small, remote and rural based intermediaries organisations which tend to have more limited capacity and funding sources.
Here is a non-exhaustive list of activities that could be supported under this call:
awareness raising and outreach of rights and values under the EU Treaties and the Charter among the general public and key actors such as policy and law makers, legal professionals and the judiciary; communication and public information through social media;
organisation of civic platforms and civic dialogues linked to EU rights and values themes;
coalitions and partnerships among CSOs; coordination and strategic cooperation between CSOs and other stakeholders, public or private sector entities;
Provision of free advice, watchdog and monitoring activities on EU policies and rights and values under the EU Treaties and the Charter;
promotion of the implementation of adopted laws, regulations and Court cases;
lobbying/advocacy to influence policy and decision making processes, including revision/updating/adoption of policies and legislation;
research and analysis aimed at informing policy-making at EU and national level, development of tools and standards to support EU values;
provision of support services to the target group, such as victims support, training etc.
An online info-session will be organised by the European Commission on 25th January 2022 11:00-13:00 CET.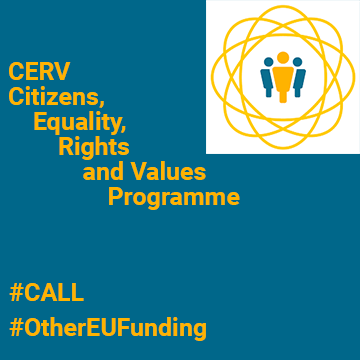 These News could Be Also Interesting
events
i-Portunus Houses survey on mobility
events
Cultural heritage is back in action!
events
Selected Applicants – i-Portunus Houses Round 2