New European Bauhaus funding opportunities – Info session 3
The New European Bauhaus initiative aims at shaping more beautiful, sustainable and inclusive forms of living together.
Several funding opportunities are available:
The third online info session on 27th January from 2 pm to 4 pm will give the opportunity to prospective applicants to learn more about the EU funding possibilities available to support beautiful, sustainable, and inclusive projects and ideas.
Join for practical info on the calls and a Q&A.
No registration required. The link to the livestream will be available on the dedicated page.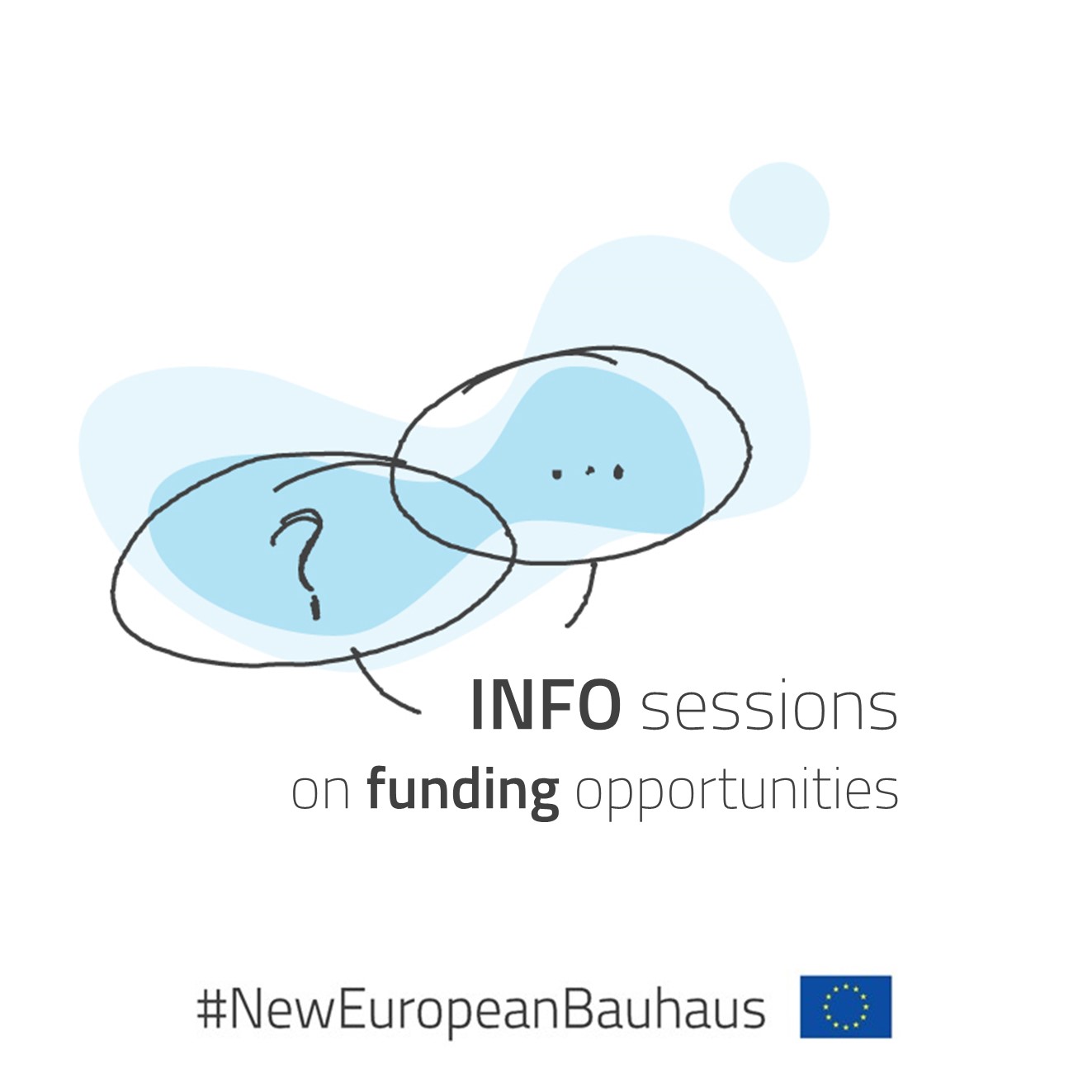 TENTATIVE AGENDA
| | |
| --- | --- |
| Timing | Calls |
| 14:00 – 14:05 | Welcome and New European Bauhaus context |
| 14:05 – 14:15 | Alliances for Innovation |
| 14:15 – 14:25 | Q&A using slido |
| 14:25 – 14:35 | European Youth Together |
| 14:35 – 14:45 | Q&A using slido |
| 14:45 – 14:55 | European Solidarity Corps |
| 14:55 – 15:05 | Q&A using slido |
| 15:05 – 15:15 | The New European Bauhaus – shaping a greener and fairer way of life in creative and inclusive societies through Architecture, Design and Arts |
| 15:15 – 15:25 | Q&A using slido |
| 15:25 – 15:35 | Creative Europe |
| 15:35 – 15:45 | Q&A using slido |
| 15:45 – 15:50 | Closing remarks |
contact
European Commission
These events might also be interesting for you