European Cooperation projects 2022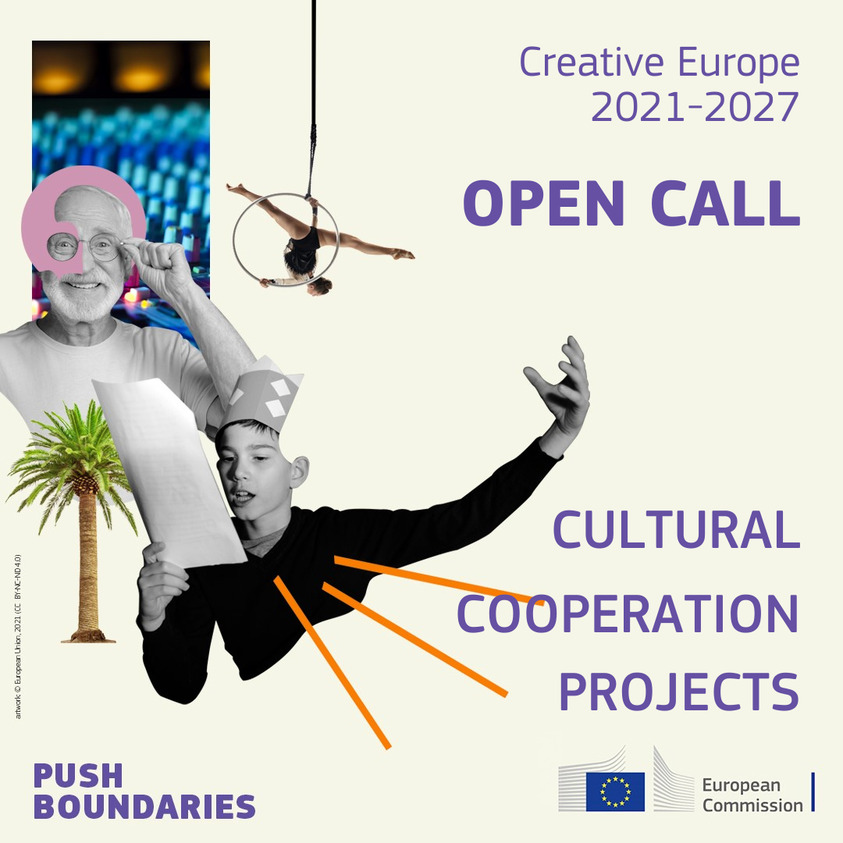 Important update (10/3/2022)
The deadline for submission of European Cooperation projects has been extended to 5th May 2022, 17:00 CET.
Applicants that started the submission process in the Funding and Tenders Opportinities Portal (FTOP) will receive an automatic notification.
The new deadline and the timelines will be adapted on FTOP and in all relevant documents in the coming days.
The European Commission encourages to set up partnerships with artists and institutions from Ukraine.
The 2022 call for proposals for European Cooperation projects has been launched.
European Cooperation Projects are transnational projects involving cultural and creative organisations from different countries taking part in the programme. They give cultural organisations of all sizes the possibility to co-produce, cooperate, experiment, innovate, be mobile and learn from each other. The action aims to improve access to European culture and creative works and to promote innovation and creativity. Projects can cover one or more cultural and creative sectors and can be interdisciplinary.
There are three categories of Cooperation projects:
SMALL SCALE:
min. 3 entities from 3 different countries | max. 80% co-funding & max.
200 000 €.
MEDIUM SCALE:
min. 5 entities from 5 different countries | max. 70% co-funding & max.
1 000 000 €.
LARGE SCALE:
min. 10 entities from 10 different countries | max. 60% co-funding & max.
2 000 000 €.
Its main objectives are transnational creation & circulation and innovation, targeting the following priorities:
audience development and engagement
social inclusion
sustainability
digital
international dimension
The additional annual sector-specific priorities for 2022 are targeting the following sectors:
music
book & publishing sector
architecture
cultural heritage
fashion & design
sustainable cultural tourism
You need guidance? You have a project idea you would like to develop or you are already planning on submitting your cooperation project?
Join us for our info sessions (more to be announced soon).
If you would like to schedule a separate consultancy, you can get in touch with us:
Contact
Marc RETTEL, Creative Europe Desk Culture – Luxembourg
email: marc.rettel@creative-europe.lu
phone: +352 46 49 46 21
These News could Be Also Interesting
events
i-Portunus Houses survey on mobility
events
Cultural heritage is back in action!
events
Selected Applicants – i-Portunus Houses Round 2