Appel à projets – Series Lab 2022
A l'initiative du Creative Europe Desk de Hambourg, le Series Lab Hamburg réunira à nouveau 20 binômes européens de producteur.trice.s et auteur.e.s avec un projet de série télévisée en développement à la recherche de partenaires de coproduction internationaux.
5 experts internationaux accompagneront les équipes sélectionnées :
Claire Armspach (Head of Drama Development chez STV, ex-BBC),
Donna Sharpe (Head Writer / Co-Creator MAPA, WEST OF LIBERTY, TROM, THE TEAM 2, donna-sharpe),
Blanca Escoda Agustí (Script Consultant, decodingstories.com),
John Yorke (SHAMELESS, JEKYLL, LIFE ON MARS, THE STREETS, WOLF HALL, johnyorkestory.com)
Miguel Machalski (Script Consultant et tuteur, consultant pour EAVE, LIM, TorinoFilmLab, miguel-machalski.com).
Par ailleurs, la rencontre professionnelle rassemblera quelque 20 financiers, commissionning editors et vendeurs européens pour permettre aux participants de discuter de leurs projets lors de sessions d'échange et d'explorer les possibilités de financement disponibles.
Les équipes en provenance de 15 pays MEDIA peuvent désormais déposer leur candidature et seront sélectionnés par les Creative Europe Desks partenaires de l'activité, à savoir d'Autriche, Danemark, Finlande, Flandre, France, Hambourg, Irlande, Italie, Luxembourg, Pays-Bas, Norvège, Espagne, Suède, Wallonie-Bruxelles et le Mediadesk Suisse.
L'appel à projets s'adresse à des équipes de producteurs et/ou d'auteurs ayant une certaine expérience de production internationale. Un minimum de financement déjà être en place. Vous pouvez remplir votre candidature en allemand, français ou anglais mais veuillez noter que si le projet est retenu pour participer au Series Lab, le matériel devra être fourni en anglais. Le Lab se déroulera en langue anglaise.
L'événement se tiendra du 14 au 16 juin 2022 à Hambourg.
Le formulaire de candidature est dispinible sur demande auprès du MEDIA Desk Luxembourg. Les candidatures doivent être envoyées par e-mail à info@creative-europe.etat.lu pour le 14 avril. Le projet retenu sera informé début mai de sa participation.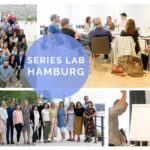 These News could Be Also Interesting
events
i-Portunus Houses survey on mobility
events
Cultural heritage is back in action!
events
Selected Applicants – i-Portunus Houses Round 2